Charlie Lee has described his triumph at back-to-back PSA Challenger events as "the best two weeks of my career so far", as he opened up on his new coaching relationship with David Palmer and life on tour.
Talking to Squash IQ, the 24-year-old rising star also voiced concern that a recent shift in refereeing conventions is being exploited by some players, and reflected on his hopes for the future of the sport.
Lee this week hit an all-time high of 57 in the world rankings. This follows an eight-game unbeaten streak that saw him lift consecutive Challenger Tour trophies in Philadelphia and Toronto.
"It's the best two weeks I've had in my career so far. I'll emphasise the so far, because I don't want this to be the finished article," Lee said.
"I'm in a really good place at the moment. Obviously, things are going quite well, but it's still not where I want to be, so I'm trying to stay grounded and keep with my process."
Charlie Lee on David Palmer link-up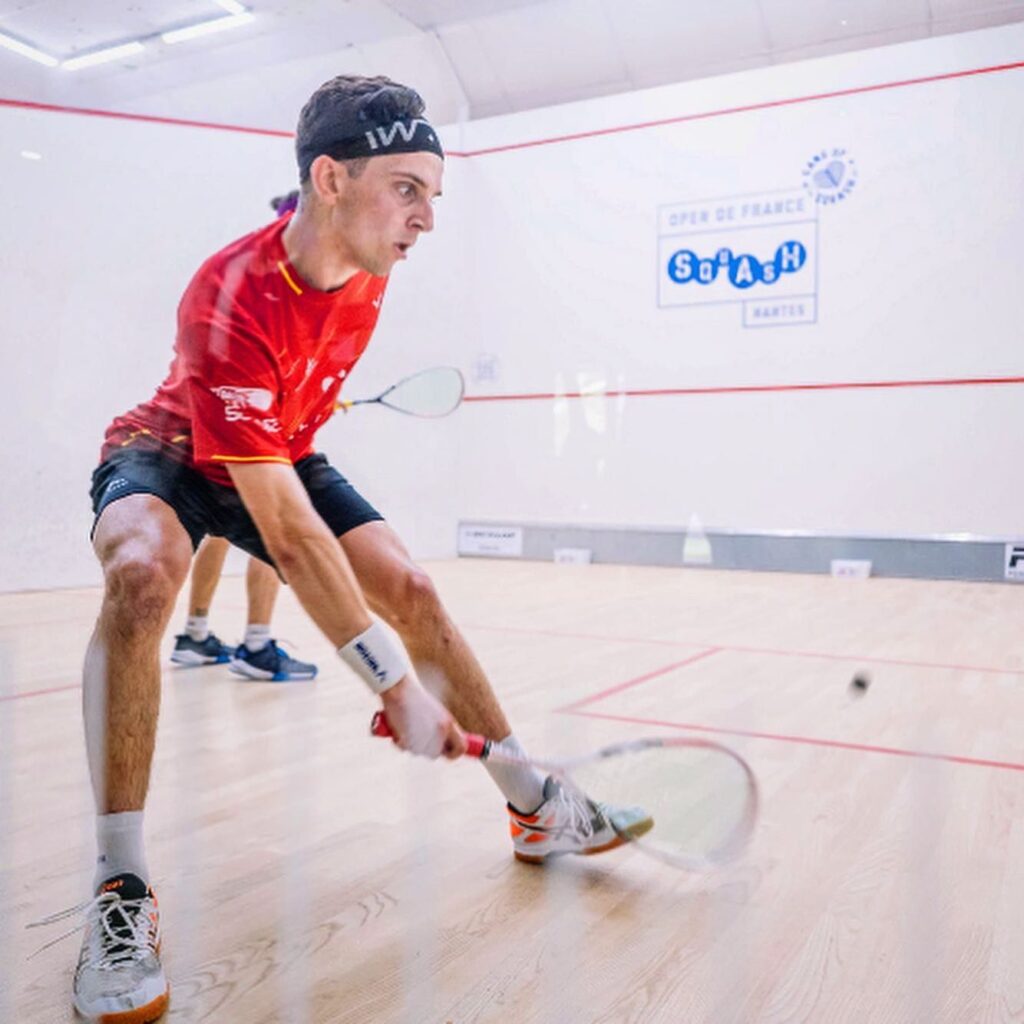 Lee attributed his hot streak partly to two "conscious changes" made to his training regime and mentality.
Following a seven-year association with Rob Owen, Lee recently struck up ties with New York-based former world number one David Palmer.
"Rob has been so integral to my career, and all that work will definitely be a massive factor in anything I go on to achieve. I'm really grateful for the time he invested in everything," Lee said.
"I think it was a good time to seek out some new ideas, so I got in contact with David and spent a couple of weeks in Ithaca either side of the tournament in Philadelphia.
"Since then, we've been in regular contact and I've been working on the new things I've learned. It seems to be having a good effect on my game and I'm pleased with that."
Having resolved to improve the mental side of his game, Lee has also begun working regularly with Australia-based family friend Jody Head.
"We started working on a few things and now regularly chat about that side of life and sport," Lee said.
"The things she's helped me unlock have been amazing, and I've definitely noticed the difference in my game.
"Those are the two things that stand out. It's all just come together. There are obviously the years of training behind that, but sometimes you just need a couple of things to click."
Charlie Lee on hunger to tour
Lee also acknowledged that an upturn in his luck has played a role in his purple patch, noting that "life can throw a few things at you as well".
Having reached as high as 82 in the rankings as a 20-year-old, Lee endured a three-year layoff from the tour between 2018-2021 due to a combination of injury, illness and Covid.
This has given Lee a hunger that may be lacking among some of his more tour-weary peers, he confided.
A lack of mid-tier 20k-30k events in recent months has made it harder for pros around Lee's level to move up through the rankings and qualify for Platinum events, where the big money and ranking points are on offer, he noted.
"You have to be winning 10ks to surpass the points of a first round of a Platinum, so if there's not enough [mid-tier events] on the calendar it's quite hard to bridge that gap," he said.
"I'll keep my big goals to myself but obviously I want to progress into regularly getting into the Platinum events. Getting into the top 50 will guarantee that."
Lee was talking to Squash IQ from Canada, where he was preparing for his next event later in the week.
"It's an interesting lifestyle," he said.
"Personally, it's still very fresh because I had three years away from the tour. That hunger to travel and get stuck into the tournaments is really evident for me, so I'm loving it at the moment.
"There's always the underlying feeling for a lot of us that you train extremely hard but don't always feel you're getting the financial reward for it. I'm fortunate to have some great sponsors and to play for some great league teams, so that helps me travel and be a bit more secure in terms of playing these events.
"Winning these events also helps a lot – the difference in prize money from the semis to winning is quite substantial in percentage terms. But I'm lucky with the support I have, which allows me to focus on training and squash.
"That will hopefully help me get to a position where I can live – and get a little bit of money – as a result of being quite good at squash.
"But I don't think that's the reason any of us play the game! A lot of us are pretty passionate about the game and anything like that is a bonus. But the reality of life is that you do have to think about money."
Charlie Lee on effecting change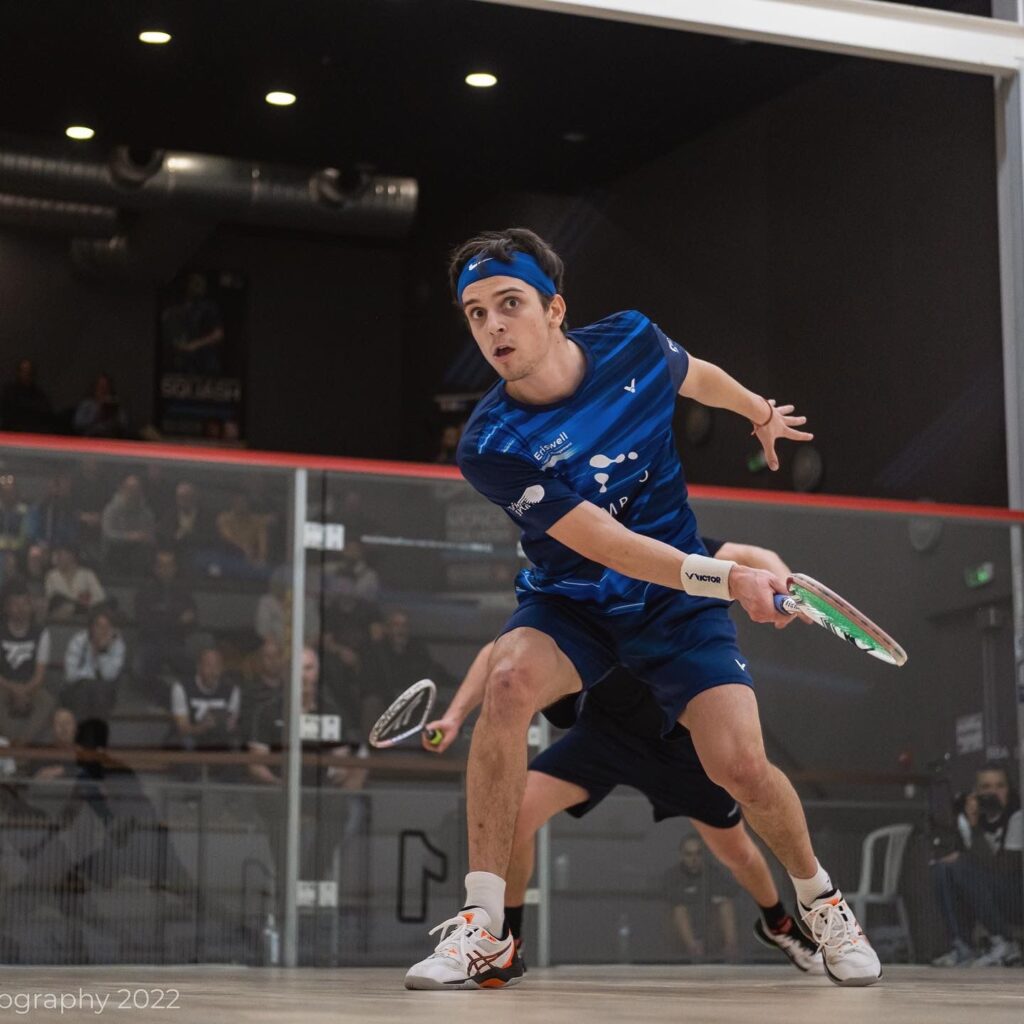 Hailing from a squash family, Lee has already started to consider what he might do to help strengthen the game after he leaves the pro circuit.
"We're up against it with clubs closing," he said. "It's quite prime space, and in the current world it's often about making money with the limited space you've got.
"You will get more people on spinning bikes in the same space and therefore it's seen as more profitable.
"But I actually believe you can get more out of squash in the right hands.
"Because squash isn't the biggest sport, it's down to the really passionate people to inspire things to grow again.
"It's great to see squash growing in America and Egypt, but as a result of that I think we lose a lot of our top coaches, which has a big effect on our game back here in the UK.
"I'm massively passionate about squash and have been playing it since a young age. I'd love to see squash develop. I've seen my Dad [Danny Lee] run big events, my brother [Joe Lee] is still heavily involved in the game, and I'd love to see it thriving again in the UK.
"If one day I can effect change and possibly run a different style of event, I wouldn't rule that out."
Let it be
Lee also admitted that he harbours mixed feelings about a shift in refereeing conventions in recent years that has seemingly left referees less inclined to call simple Lets for standard traffic issues.
"I often watch matches from 10-15 years ago, and it's almost like we've been reprogrammed in our way of thinking about decisions," he said.
"There would be a simple interference issue and the game stops, the referee calls 'Yes, Let', and both players walk to the service box to play the next rally.
"In trying to eliminate Let fests, I think it's gone a bit polarised, where everything has to be a stroke or a No Let," Lee added.
"Aly Abou Elienen did a tweet about it [see below] and I pretty much agreed with everything he said. Often, it's just a Let. You have two players in a small space with rackets, and sometimes it's not anyone's fault and you don't have to harshly punish either way."
Lee emphasised that he has tremendous sympathy with the referees and those looking to modernise the rules, who he acknowledged are trying to improve squash as a viewing spectacle.
"I understand that all the changes have been made to improve the watchability of the game," he said.
"But I think the polarised decisions are now being exploited by certain players, which results in unwatchable matches.
"We're often seeing players almost hanging back now and not going to the 'T', and then pushing their opponent into the ball on a very standard straight drive. I'm a squash player and love watching squash, and that's putting me off. I wonder how it comes across to fans of the game."
Giving "Lets" in squash matches is OKAY. Referees should set a clear tone, provide guidance & use "Lets" as needed. Improving "Let" management benefits players, spectators & the sport. #Squash #Refereeing #Lets pic.twitter.com/El5IzuAjrY

— Aly Abou Eleinen (@AEleinen) February 8, 2023
Winning the last point
Having bagged the February PSA Challenger Player of the Month award, Lee extended his unbeaten run on the PSA tour from four to eight games in early March by winning the $12k Guilfoyle PSA Toronto Classic 2023 in Toronto.
The event boasted arguably the strongest field for a 10k tournament ever, noted Lee, who had to overcome David Baillargeon, Tsz Kwan Lau, Nathan Lake and Curtis Malik to lift the title (as pictured below).
He hailed his three-game, 37-minute victory against Malik in the final as particularly sweet, given his defeat at the hands of his fellow Englishman last September.
"It's around half a year since we had played on the PSA and to see those [changes to my approach] come to fruition in a big final was quite nice. It was just a matter of a few big points here and there that I thought I handled well," Lee said.
"I lost my first six finals on the Tour and now I've won my last few, so I'm learning more and more from each one I play. Sometimes you're going to play amazing, and sometimes you're not, but winning the last point is all that matters. And I'm glad I've done that in the last few events."
Based on Squash Levels data, Lee is currently the third best player in England and 28th best in the world based on his current form.
Lee stressed that he plans to continue working with Australian squash legend Palmer going forwards.
"It's in the early stages, but it's going well so far. Even if I'd lost in the first round of my last two tournaments, I'd be loving the training and trying a new approach. I'm trying not to be results-focused and focus on whether I'm improving and doing the right things," he said.
"I'm confident I am. The results are just the icing on the cake."